A test platform you can rely on.
Built on technology developed in partnership with NASA's Jet Propulsion Laboratory, Moku:Pro provides flexibility and performance to help you manage risk while delivering mission-critical capability.


Enhance system stability
With the Laser Lock Box, Phasemeter, and Lock-in Amplifier, one platform contains multiple essential laser stabilization instruments.
Scale efficiently
Multi-channel design delivers a cost-effective, easy-to-configure solution for phase coherent applications.
Reduce SWaP-C
Compact form factor and multiple integrated instruments reduce system footprint and cabling.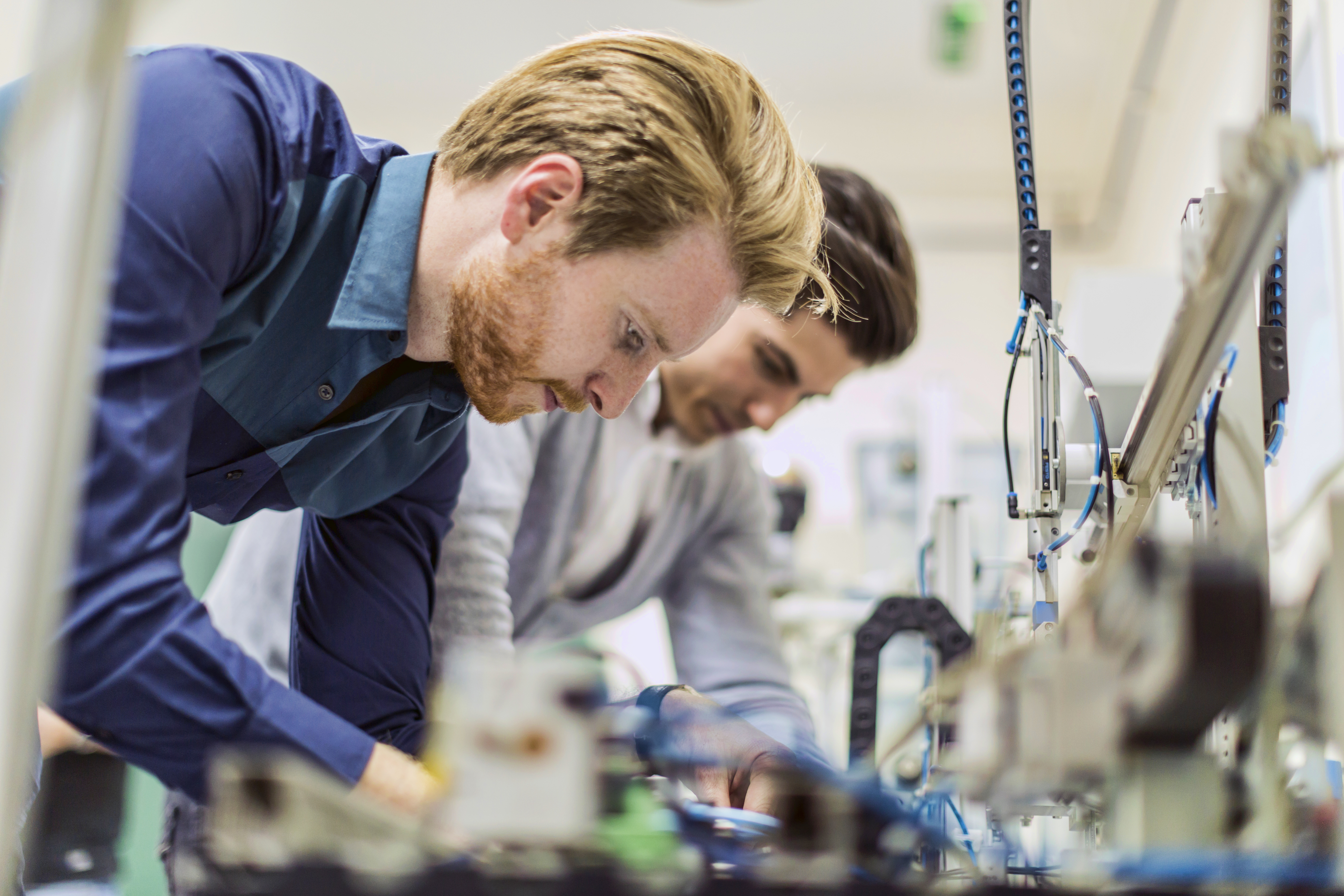 Discover a better way to test and validate.
Instead of juggling multiple bulky, fixed-function hardware boxes through a mess of wires and connectors, reduce complexity with just one piece of hardware. Configure your system and start testing in a matter of minutes with user-friendly software. The days of static equipment holding you back are gone – get new instruments and features over the air, instantly, circumventing lengthy procurement processes and additional costs.
Perform cutting-edge optical research with integrated tools.
With high-energy applications like coherent beam combination, equipment that delivers precise signal phase, frequency, and amplitude tracking is essential. From laser development to laser frequency stabilization and precision metrology, one device covers the process from end to end with tools to ensure stability.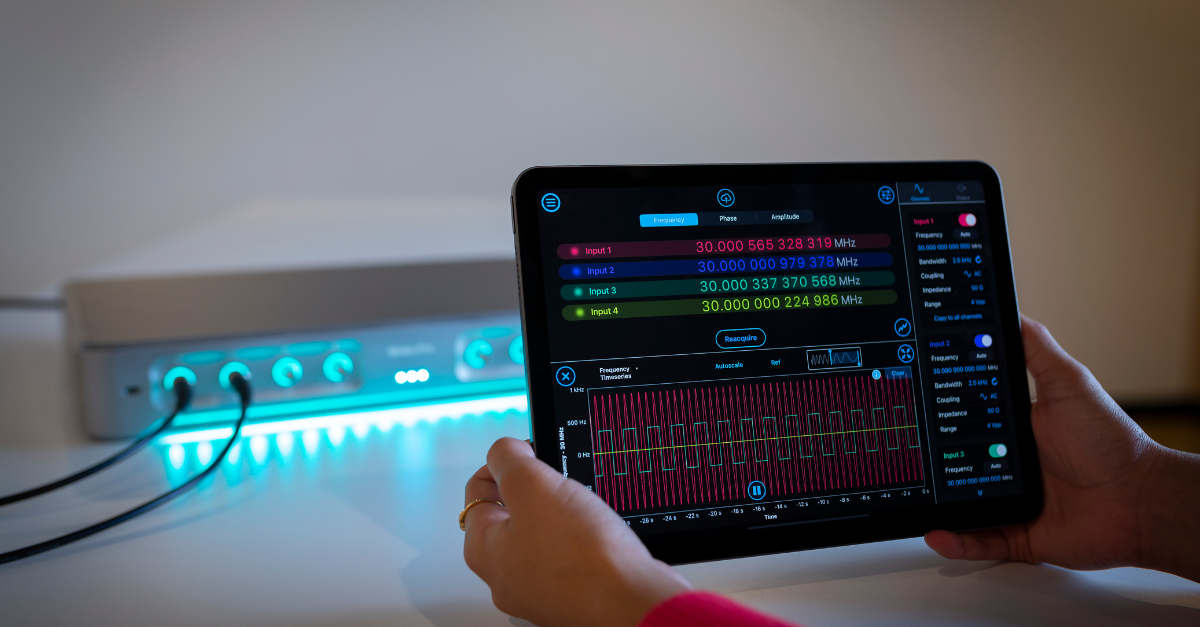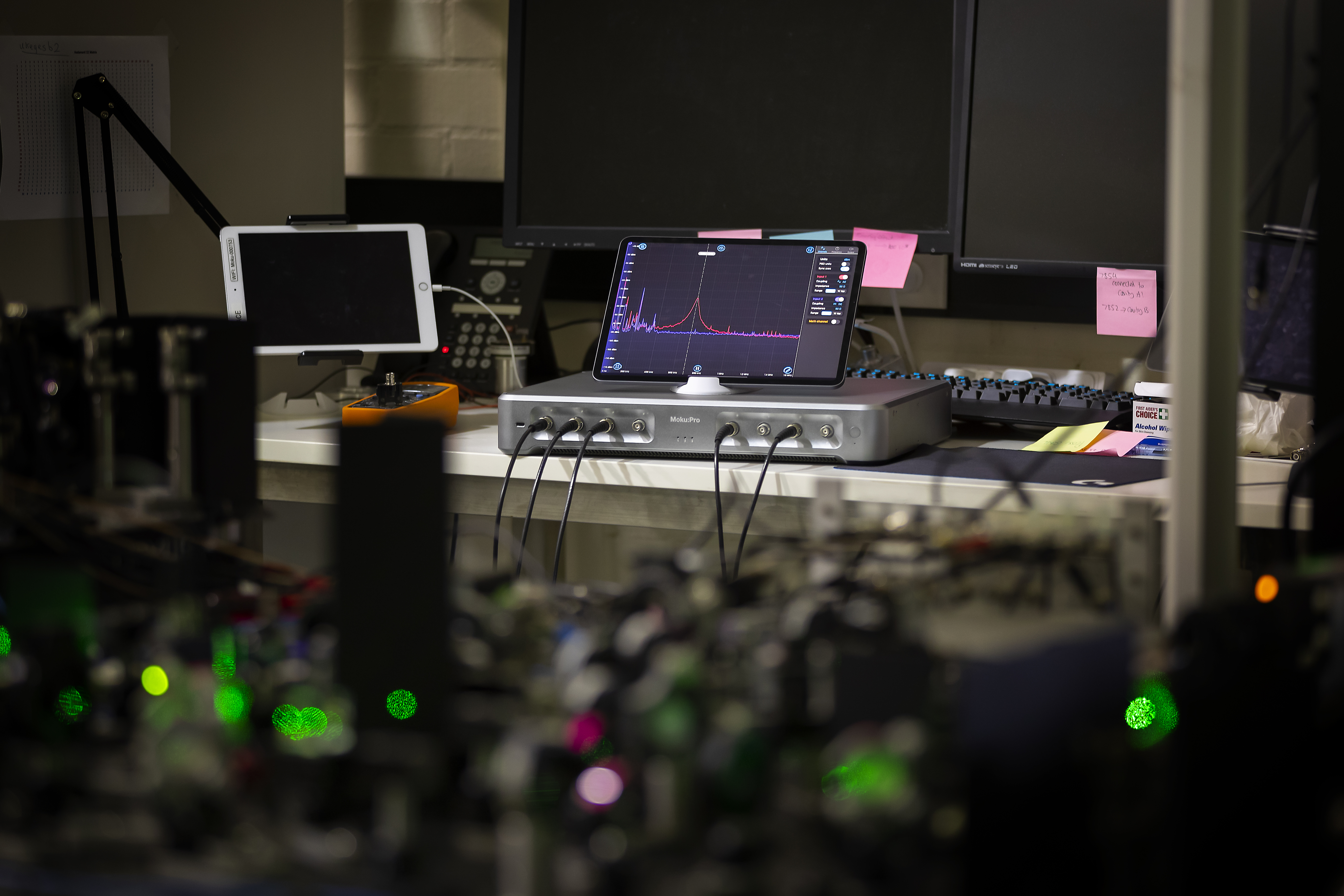 Advance optical communication in a range of applications.
In order to develop solutions for satellite communications, free-space optical communications, fiber communications, and quantum communications, you need a variety of equipment, from a Lock-in Amplifier and Spectrum Analyzer to a Data Logger and digital filters. With Moku:Pro, you have the ability to form complete signal processing pipelines in a single device, choosing from advanced optics and photonics test equipment to the everyday test bench essentials.
Compare hardware platforms
Explore Moku hardware options. Compare the instrument specs to choose the right device for your application.

About Liquid Instruments
Liquid Instruments delivers modern, software-defined test and measurement solutions that provide advanced capabilities, a great user experience, and custom programmability for maximum flexibility and performance in a range of applications.