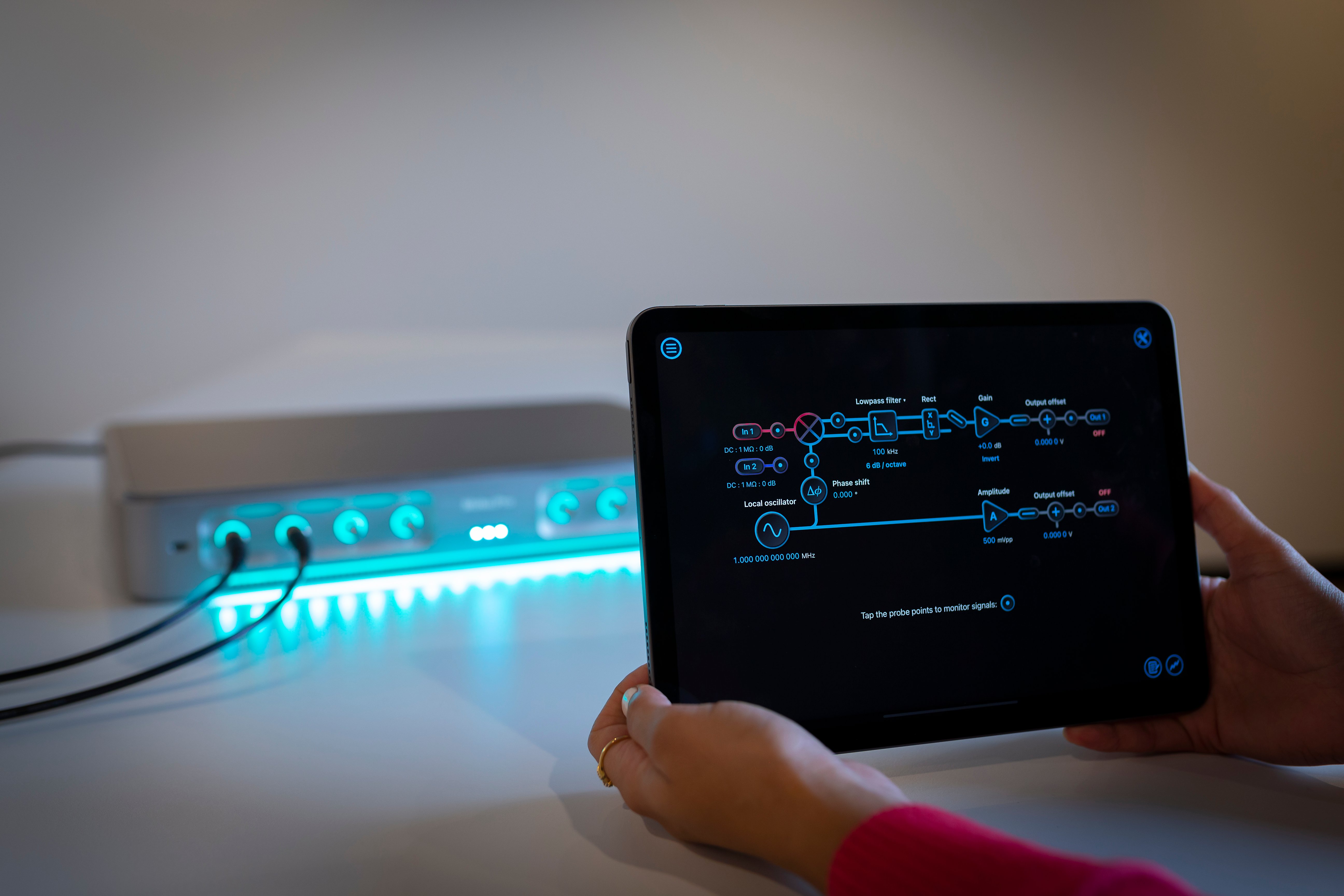 Accelerate your project timelines with custom instruments coded by AI
With Moku Cloud Compile (MCC), you can code, compile, and deploy custom instrumentation to your Moku device. However, VHDL programming often comes with a steep learning curve for users with limited experience. By asking ChatGPT to help you develop the code you need, you can unlock instant access to nearly infinite custom signal processing techniques with MCC.
Streamlined development
When AI tools write VHDL for you, your team can focus on testing your design, not writing and debugging code.
Fully integrated instruments
Test your design where you deployed it. With Multi-instrument Mode, you can digitally connect 12+ instruments to your MCC design for fast, efficient testing.
Intuitive signal visualization
By using MCC with ChatGPT, you can build early prototypes, custom instrumentation, and complex signal processing pipelines, even with limited VHDL experience.
Not just 12 instruments — infinite instruments
With 12+ integrated instruments within Moku devices, ranging from test bench essentials like the Oscilloscope to advanced tools like the Phasemeter, you can enable a wide range of testing with a single device. Need a custom instrument? No problem. When you leverage the power and flexibility of Moku Cloud Compile, you can create and deploy any instrument you need. And when ChatGPT writes the code for you, the process is even faster. Watch the video to learn more.
Bring it full circle
Beyond compatibility with AI tools like ChatGPT to accelerate the development of custom instrumentation, Moku devices also allow you to develop novel machine learning projects. Learn how students at Wuhan University of Technology developed a custom conference room system with adaptive noise cancellation and accelerated neural network speaker identification using Moku:Go.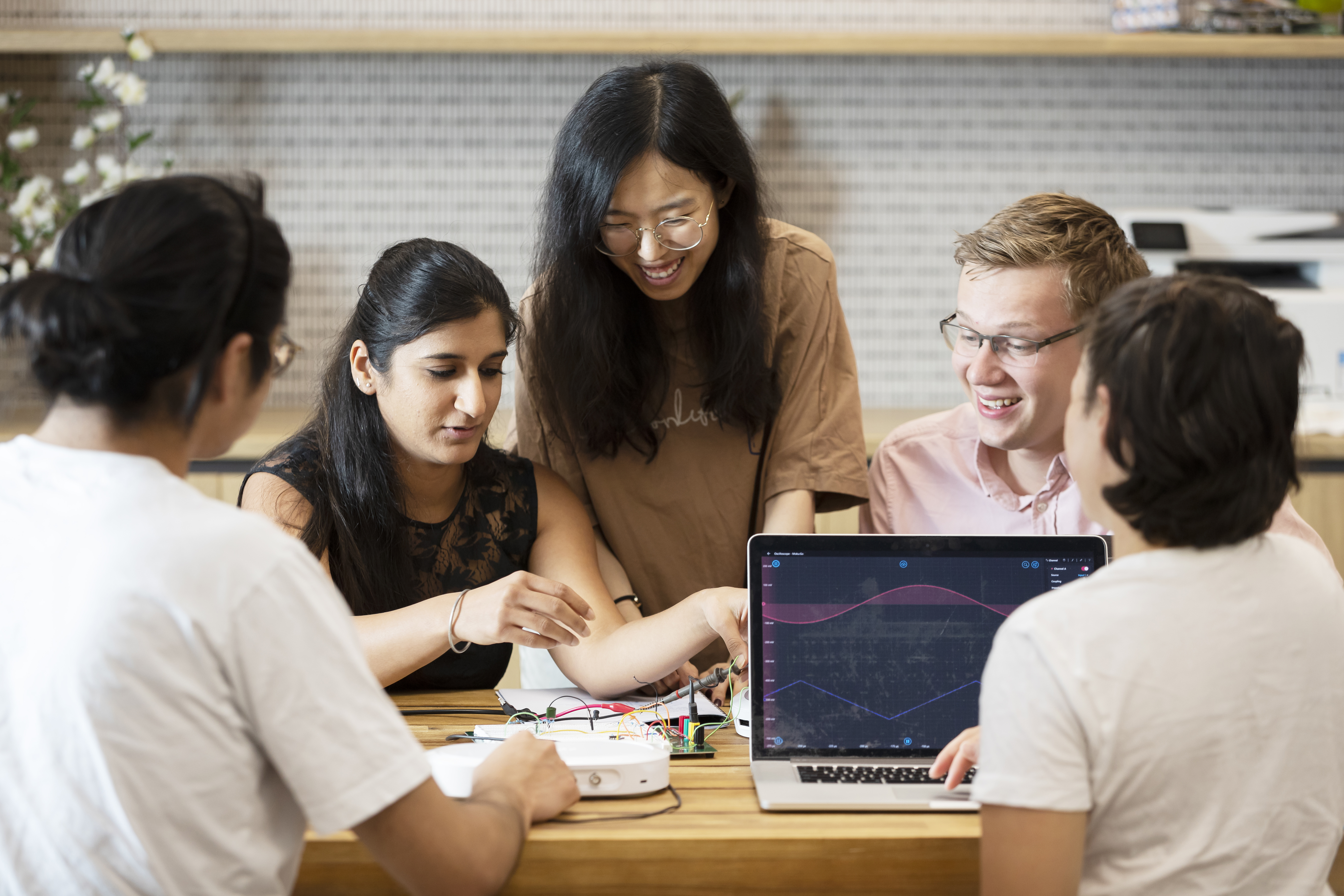 Moku Cloud Compile makes FPGA programming easy, and ChatGPT makes it even faster.
In this three-minute video, we'll build and deploy a simple algorithm that takes the real-time sum and difference of input signals, and displays them on the Oscilloscope.
Find prebuilt MCC examples, resources, and frequently asked questions to help you build custom instruments, faster.
About Liquid Instruments
Liquid Instruments delivers modern, software-defined test and measurement solutions that provide advanced capabilities, a great user experience, and custom programmability for maximum flexibility and performance in a range of applications.