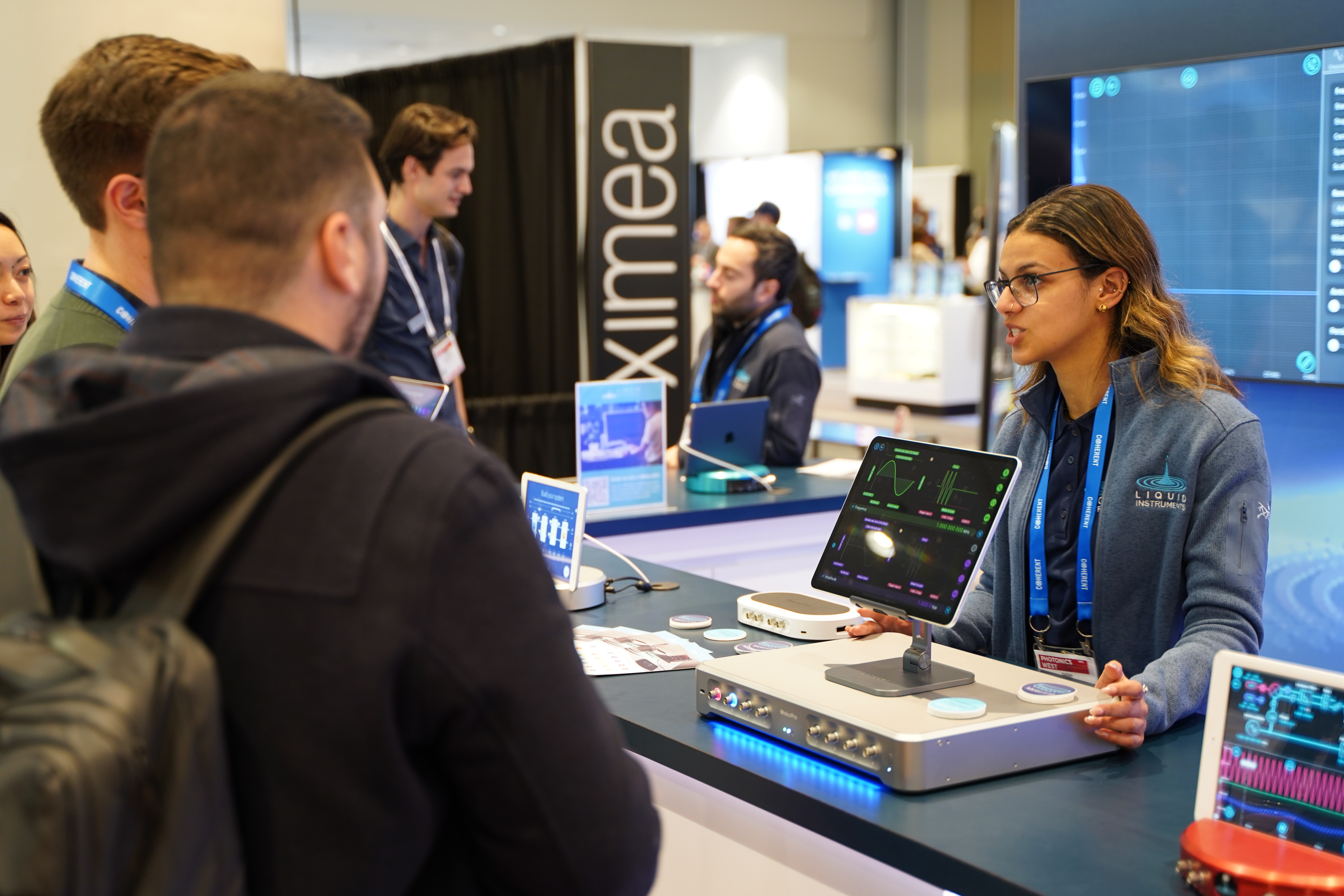 A premium, all-in-one solution
With Moku, you'll replace multiple pieces of equipment with a single professional-grade device at a fraction of the cost. It's an unparalleled combination of performance and flexibility. Choose from three hardware devices that each offer up to 12 software-defined instruments for your application needs: Moku:Go for teaching, Moku:Lab for research, and Moku:Pro for technology development.
Redefine engineering curriculum
Watch our recent webinar in partnership with ECEDHA, "Redefining Engineering Education with Moku:Go: Strategies for Success at Oregon State University." Ben Nizette, Director of Product at Liquid Instruments, and Jason Clark, Associate Professor at Oregon State University, share how Moku:Go is revolutionizing engineering education and inspiring students.
Modern tools to elevate engineering education
To prepare undergraduate students for the next-generation workforce, engineering education programs should be equipped with the latest tools and technology.
Designed with an intuitive user interface, Moku:Go provides an enjoyable learning experience while reinforcing fundamental concepts and making advanced topics more accessible, sooner.
Modern engineering curriculum encourages remote learning while accelerating student outcomes.
Liquid Instruments and Beijing Institute of Technology establish a joint laboratory for advanced physics education.
Learn how undergraduate students combined open-source computer vision solutions with the Moku:Go PID Controller for two-dimensional target tracking.
Learn how Ph.D. students are using Moku:Pro, Moku:Lab, and Moku:Go to perform medical imaging on tissue samples.
Read the white paper to see how Moku:Go makes control systems lectures and labs more engaging for students with intuitive tools. You can also explore the Signals and Systems and Digital Systems coursework guides.
Don't just take it from us — listen to undergraduate students at the University of Arkansas talk about their experience with Moku:Go in this independent testimonial. The U of A EE department now hosts 24-hour student access labs featuring Moku:Go.
About Liquid Instruments
Liquid Instruments delivers modern, software-defined test and measurement solutions that provide advanced capabilities, a great user experience, and custom programmability for maximum flexibility and performance in a range of applications.