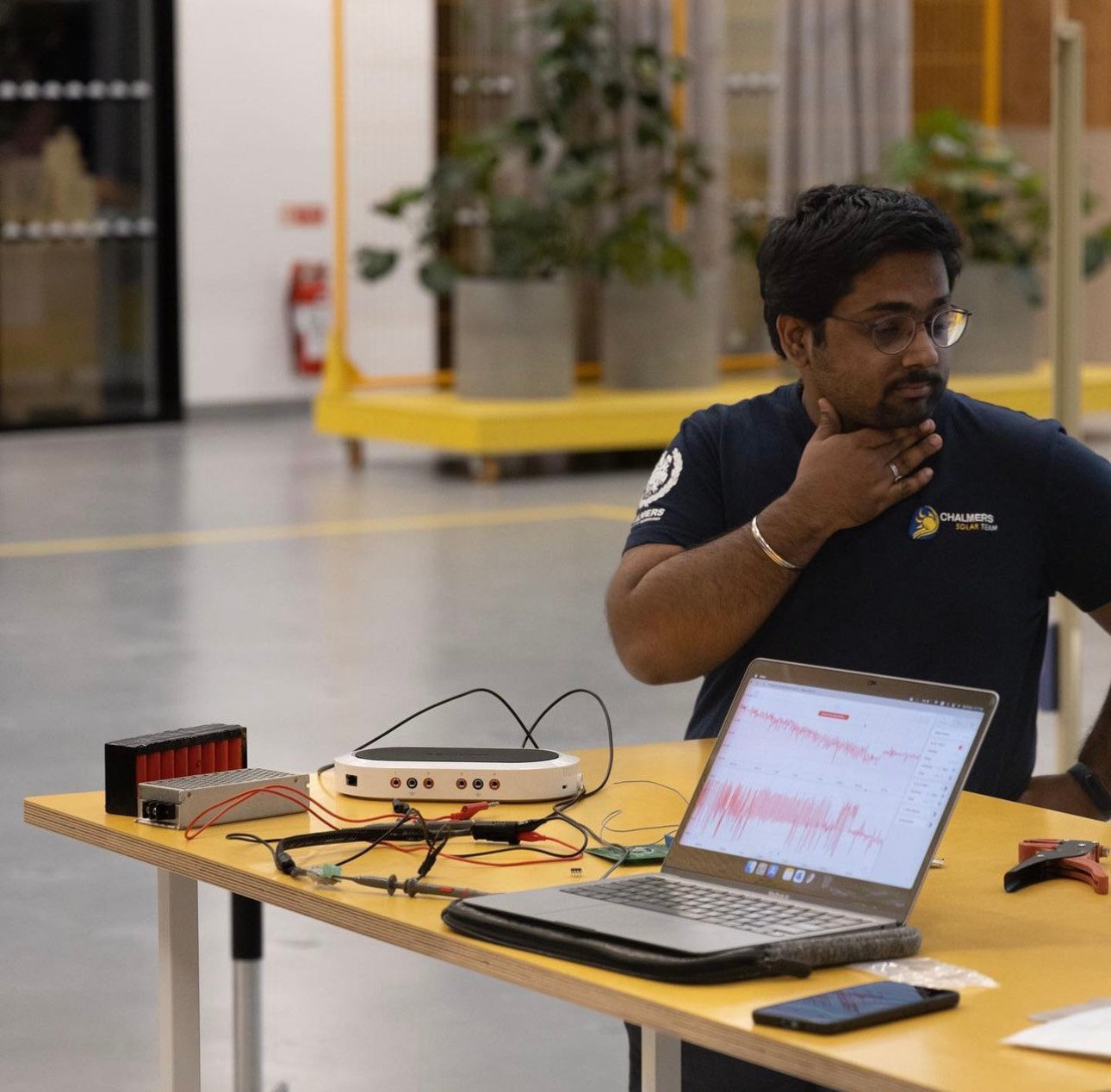 Buckle up — it's time to experience a better way to test
Moku devices integrate a full suite of essential test instruments to deliver the flexibility you need for research and development, debug, validation, and more. From LiDAR system development to EV testing to simple component validation, Moku:Pro offers both test bench essentials and highly specialized instrumentation for your most experimental applications.
Build custom signal processing pipelines
Streamline your entire test flow
With lossless, digital interconnections thanks to the FPGA-based architecture, you can eliminate excess noise and loss from your setup. Control the intuitive user interface from a distance with the convenient iPad or desktop Moku: apps without having to directly access the equipment for rewiring and reconfiguration.
Works with your preferred APIs
Built with the REST API framework,
Moku APIs
allow you to fully interface with Moku devices. With advanced support for LabVIEW, MATLAB, and Python, you can use tools you're already familiar with to bring your test system to the next generation of instrumentation.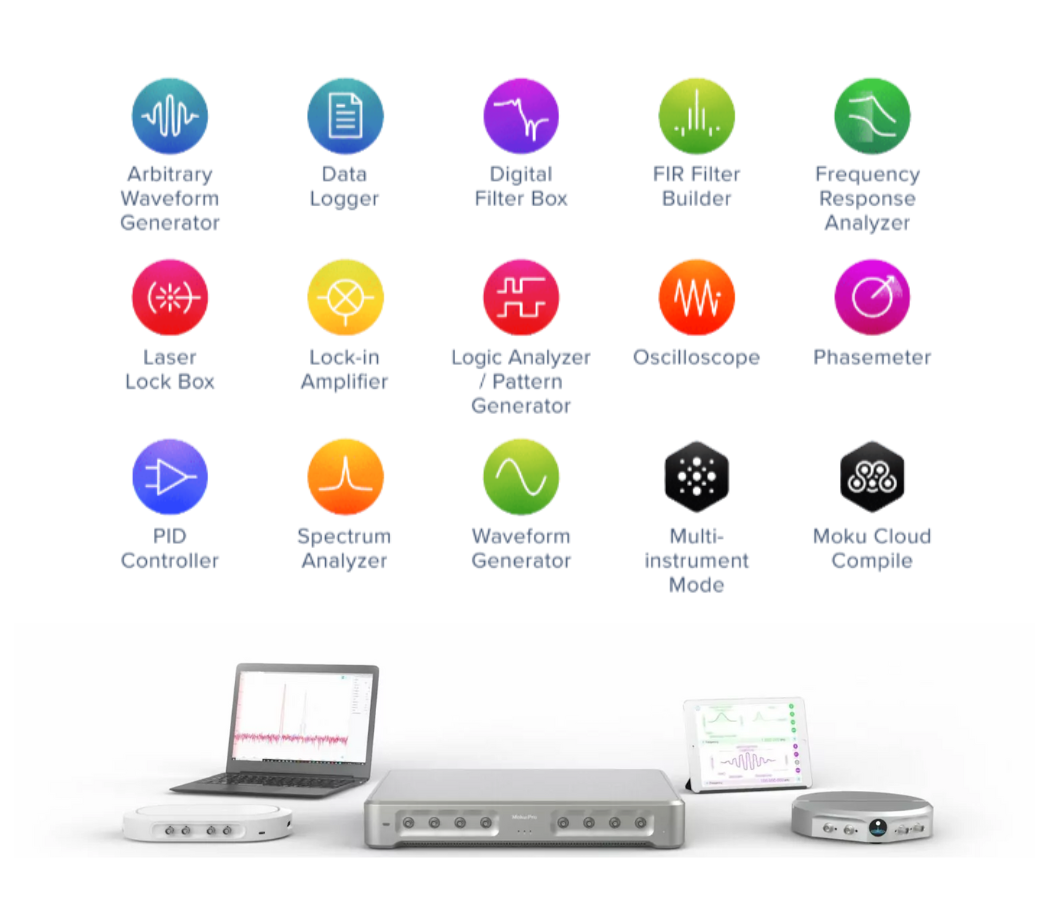 Take a hands-off approach to test and enjoy the ride
Save time and energy by consolidating test equipment into a single piece of hardware. Walk away from your lab bench with the iPad interface, allowing you to test from a distance. Easily run a series of tests using a single setup with 12+ integrated instruments — without needing to swap to another station.
Engineered for demanding applications. Like yours.
With Moku:Pro, you have access to multiple pieces of essential test equipment in one device. Deployed standalone, in Multi-instrument Mode, or accessed with APIs, Moku instruments cover applications such as:
• Advanced driver assistance systems (ADAS)
• Bode analysis
• Component validation
• In-vehicle data logging
• Open- and closed-loop control system design

Get instant access to new instrument features
We continually update our software with new features, so your Moku device gets better over time. Check out our latest upgrades for Moku:Lab, Moku:Pro, and Moku:Go to enable multi-instrument and customization capabilities across the entire Moku product line, strengthen API support, improve the capabilities of multiple software-defined instruments, and support a broader range of use cases for component validation, test automation, and more. Watch the video to learn more.
Learn how this student-led solar car team utilized two Moku:Go devices to perform drive testing, motor testing, and solar cell design and test.
Discover how to create laser scanning patterns using the Moku:Lab Arbitrary Waveform Generator (AWG).
Learn how to implement a matched filter using the Moku:Pro FIR Filter Builder for time-of-flight ranging methods like radar and LiDAR.
About Liquid Instruments
Liquid Instruments delivers modern, software-defined test and measurement solutions that provide advanced capabilities, a great user experience, and custom programmability for maximum flexibility and performance in a range of applications.