Refer a friend. Get rewarded.
When you share the benefits of your Moku experience with a colleague or friend, you can earn exciting rewards for both of you!
Now through November 30, if your friend purchases a Moku:Pro or Moku:Lab, you can choose from several exciting rewards, depending on your region.
Plus, your friend will get their choice of a reward. Talk about a win-win!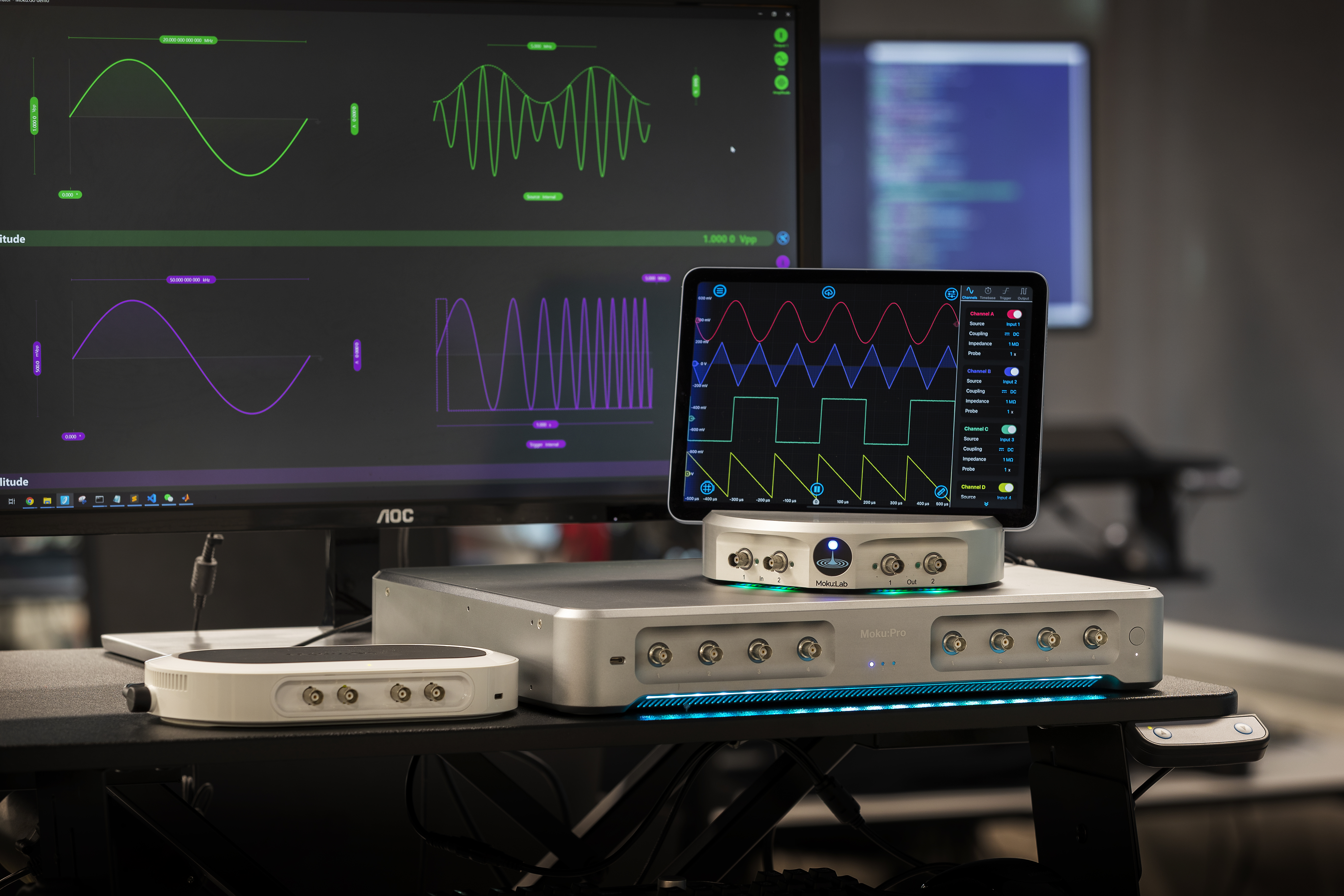 Select your region to get started
Moku is an all-in-one test solution built on flexible software

With Moku, you'll gain instant access to 12+ software-defined instruments
— from test essentials like an oscilloscope and spectrum analyzer to advanced tools like a lock-in amplifier and laser lock box — with a single, all-in-one device at a fraction of the cost.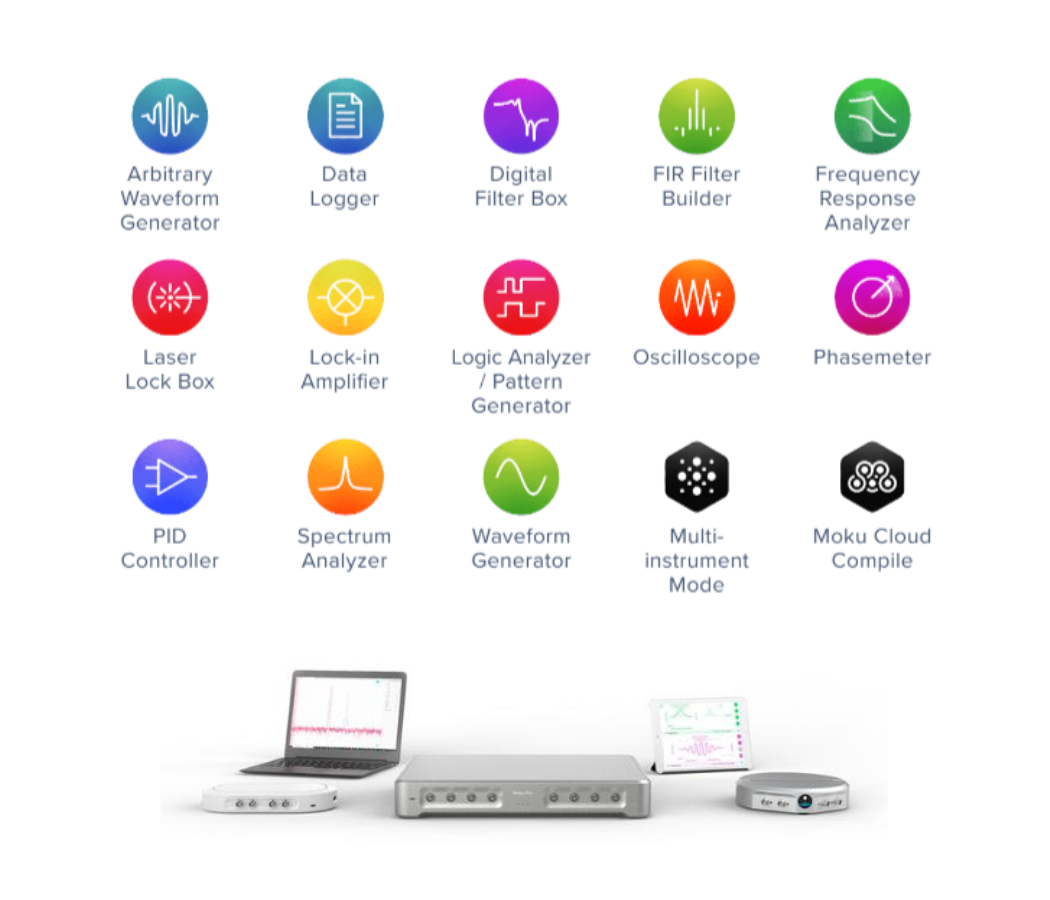 Leading institutions around the world trust the Moku platform
About Liquid Instruments
Liquid Instruments delivers modern, software-defined test and measurement solutions that provide advanced capabilities, a great user experience, and custom programmability for maximum flexibility and performance in a range of applications.