Discover the Frequency Response Analyzer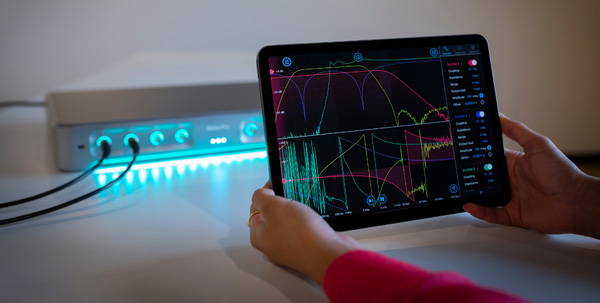 Bode analysis made simple
Measure the frequency response of your system in both magnitude in phase. The Frequency Response Analyzer (FRA) makes system characterization easier than ever.
Measure complex transfer functions
Use vector measurements across fundamental and harmonics to characterize non-linear effects.
Perform multi-channel

analysis

Probe up to four systems simultaneously, or up to four ports on one system.
Characterize resonant behavior
Find open- and closed-loop transfer functions for power supply stability analysis and more.
Easy to use, easy to share
Customize your analysis with a wide range of settling and averaging times, one-touch normalization to remove cable spurs, and a configurable math channel. Drag-and-drop cursors to rapidly measure exact values. Once you're done testing, save the data and share it on the cloud with your teammates.
Applications
With the Frequency Response Analyzer, you can make common frequency response measurements at a fraction of the cost of other solutions, all with the power of 10+ additional instruments built in. Perform measurements such as:
• Impedance measurements
• Open- and closed-loop plant characterization
• Stability analysis
• Power supply analysis
• EMI filter characterization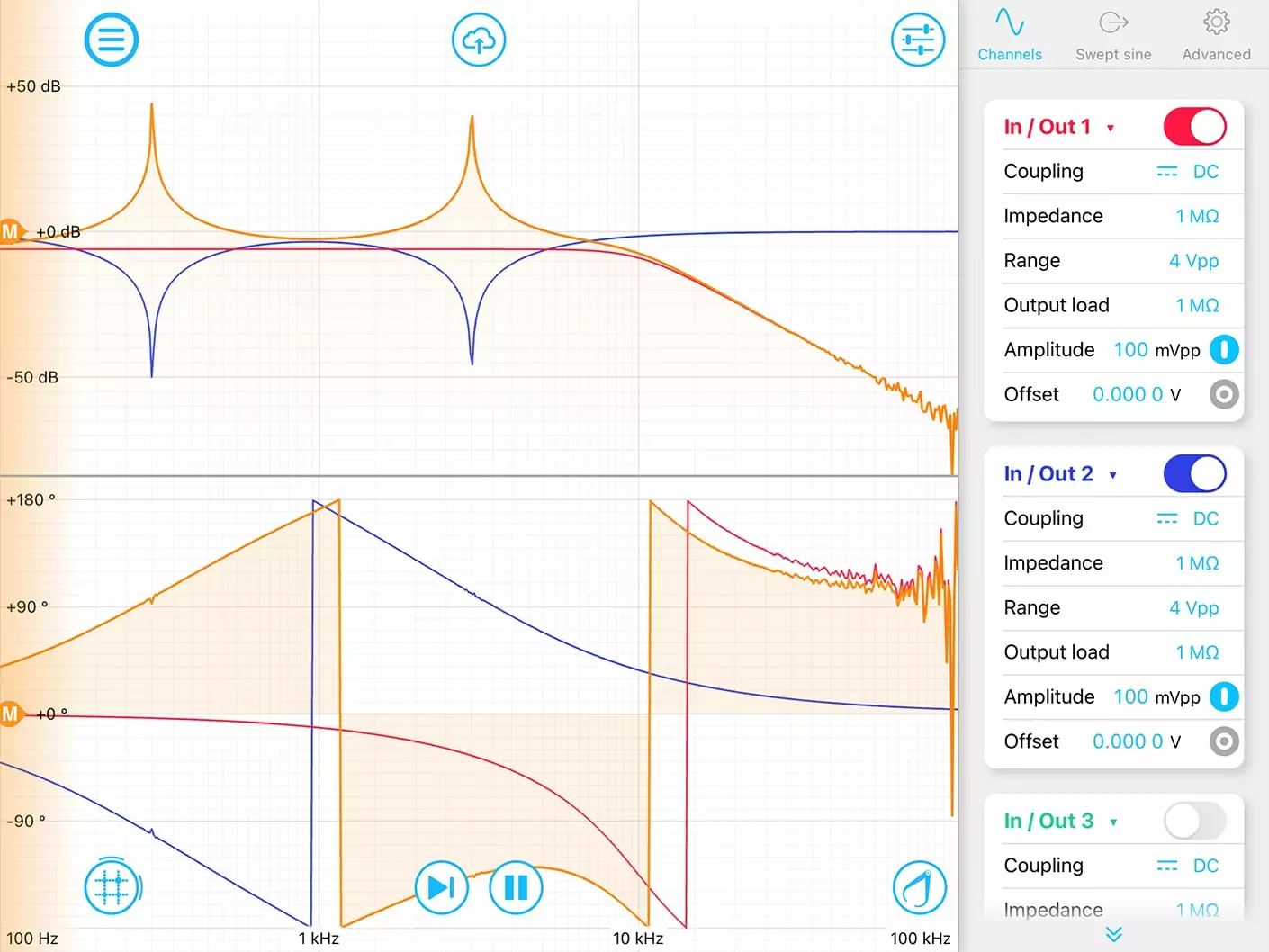 RF system analysis focusing on reflected signal minimization to provide greater efficiency and signal strength.
About Liquid Instruments
Liquid Instruments delivers modern, software-defined test and measurement solutions that provide advanced capabilities, a great user experience, and custom programmability for maximum flexibility and performance in a range of applications.
Compare hardware platforms
The Frequency Response Analyzer runs on Moku:Go, Moku:Lab, and Moku:Pro. Compare the instrument specs to choose the right device for your application.